SeqSNP HT is a next generation sequencing service (NGS) that provides high-throughput targeted genotyping by sequencing to accelerate plant and animal breeding programmes. SeqSNP HT was developed to be the most cost-effective solution for large scale breeding programs with more than 2000 samples screened with 500 to 5000 markers. We've worked together with partners in the plant, livestock and aquaculture industries to ensure SeqSNP HT meets cost, time, and flexibility requirements to work in real world breeding programmes. This approach supports applications in marker assisted selection such as sample screening, marker discovery, genomic selection, QTL mapping, germplasm profiling, and sequence based genotyping.
Custom panels can be designed for many different species including: polyploid organisms such as wheat and strawberries and varieties containing high levels of secondary metabolites, such as cacao, rubber, and oil palm species. Additional species data and information available online and through LGC, Biosearch Technologies representatives.
The SeqSNP HT custom targeted genotyping-by-sequencing service can support a wide range of agricultural research applications, including:
Genomic Selection — Mid to high density screening of targeted SNP's to assess complex traits and develop understanding of structural variation for species with existing reference genomes

Germplasm profiling — Blueprint for genetic structure of varieties for building breeding strategies.

SNP discovery — Interrogation of key genes and targeting of specific regions of the genome to identify trait-associated variants as well as potential foreground and background markers for screening in[RG1] breeding programs.

Quantitative Trait Locus (QTL) mapping and GWAS — Screening segregating populations for association of specific traits or identification of selection of genome wide markers related to complex traits.

Genomic Selection/Marker Assisted Selection (MAS) — Screening of targeted markers with identified foreground and background markers.
SeqSNP HT advantages
Performance — SNP call rates: SNP call rates >90% enable effective use of marker-sets

Flexibility of marker sets: SeqSNP HT panels are custom SNP panels designed collaboratively and offer full flexibility in the selection of markers. Adding and removing markers is possible in discussion with your dedicated project manager. The method has been optimized for 500-5000 SNPs.

Fast turnaround time: Following a collaborative library design phase (typically 4-8 weeks) the processing time from start to data delivery is 2 weeks.

Service level — project support and communication: Our dedicated project managers support you throughout the project and help with marker library design including wet-lab optimization. Multiple geographic laboratory service locations further enable fast turnaround times and efficient communication.

Cost effective: The SeqSNP HT method enables low processing costs to support high throughput AgBio applications.

Biosearch Technologies: AgBio Industry partner of choice - with decades of experience serving the AgBio market we've established a leading position in the AgBio market because our integrated supply chain provides you with the security that we can deliver mission critical data you can rely on.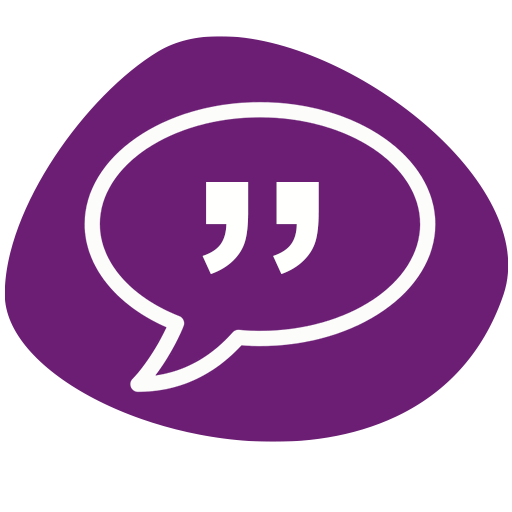 Don't just take our word for it
"We have worked with LGC and the UCD Knapp lab to develop a 5000 SNP marker genotyping panel for Strawberry breeding. Despite the challenges of working with an octaploid genome the oligo library showed a very high first pass design success rate. The first project with the LGC SeqSNP HT service encompassed wet lab genotyping of 5000 samples. We received high quality data, and although we were working with tight timelines, the fast turnaround time enabled us to make the breeding decisions ahead of the deadline."
- Dr. Vance M. Whitaker, Strawberry Breeding and Genetics, University of Florida/IFAS Gulf Coast Research and Education Center
Included in your SeqSNP service
SeqSNP does not require the high setup costs associated with, for example, array genotyping. Pricing includes all the services listed in the table below and full project quotations are available on request.
Pricing and conditions may vary depending on the technical requirements for specific organisms. Please enquire for a free-of-charge consultation with our sequencing specialists.
| Service | Specification |
| --- | --- |
| Dedicated project management support | Included |
| Default sample type | DNA is the default sample type though biological material can be accepted with separately available DNA extraction services. |
| DNA requirements | 10–25 ng input DNA*, purified (e.g., bead-cleaned, CTAB, or column purified), >5 kb, provided in in 96 well plate format (see guidance notes for shipment instructions) |
| Custom design and library generation (bioinformatics and laboratory) | Assay design using customer-provided SNP sequence information is provided as an upfront service and charged separately from the processing costs. Turnaround time for the upfront library design is typically 4–8 weeks and includes up to three rounds of wet-lab optimisation. |
| Custom primer library - size | 5k reaction library included |
| Custom primer library - restock | 5k reaction size increments |
| Custom marker library - shelf life | 2 years |
| Library preparation and next generation sequencing (laboratory) | Sample processing and Illumina NGS run including all labour and reagents is included in the service by default. Turnaround time for the library preparation, sequencing and bioinformatics is typically under 2 weeks** from DNA to data. |
| Analysis of NGS reads (bioinformatics) | Bioinformatics (SNP scoring) included by default, data provided as standard in xls or csv format, raw sequence data (FASTQ format) available on request. |
* As quantified by qPCR. For sample types with more consistent high quality DNA, including whole blood, fresh frozen samples, and cultured cells, quantification by Qubit® is also a reliable indicator of amplifiable content.
** By default 3000 samples can be processed per two weeks, for larger projects please check how you projects can be batched and what turnaround time applies per batch.
Not included in the service
Statistics or breeding consultancy

BioArk sample collection kits for leaf, seeds and fish samples (compatible and available separately)

DNA extraction service (compatible and available separately)
Key considerations
SeqSNP HT is available for all species. Sample types and formats that are accepted are described in the guidance notes, other sample types can usually be accepted but additional costs may apply. A minimum sample number of 48 samples applies.
SNP markers can be individually selected at the start of the project, with the flexibility to add additional markers during the project, please note that this will have time and cost implications. Please inform us at the earliest possibility if you may want to add markers or re-use oligo libraries in the future.
Terms additional to our standard terms and conditions apply. Please see the guidance notes for more details.