Our nucleic acid extraction team provides DNA and RNA extraction services to meet the demands of any project. LGC developed extraction protocols from a wide range of starting materials and volumes which enable the delivery of off-the-shelf services for most applications or bespoke solutions utilising our unique range of in-house technologies.
We are combining experience support and technology to deliver cost-effective nucleic acid extraction solutions:
High or low volume extraction solutions for any concentration of DNA (Oragene, cohort studies)
Buffy coat samples, FTA cards, tissue & plant material and other samples
Rapid sample turnaround and full sample traceability
Customised solutions developed for challenging extraction projects
Options for full ISO certified service (DIN EN ISO 9001:2008)
Full application and technical support.
Please enquire with project manager for information on elution buffer for your extraction project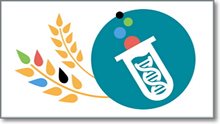 Resources
Related products
---
Don't just take our word for it
"The partnership with LGC was a success story, both the in-sourced and outsourced elements of the partnership. LGC not only contributed to develop the in-house DNA extraction and high- throughput KASP genotyping capabilities at SDTC through extensive training by LGC staff, experienced with operating high-throughput laboratory; but was also able to deliver an outsourced solution to augment capacity using equipment, chemistry and data analysis tools identical to those available at SDTC."
- Dr. David Ross Appleton, Head of Biotechnology and Breeding at Sime Darby Plantation, Malaysia
Ordering extraction services
Human blood
Part no.
Product descripiton
GEN-9300-110
Whole blood (1 - 4 mL)*
GEN-9300-120
Whole blood (5 - 7 mL)*
GEN-9300-130
Whole blood (8 - 10 mL)*
GEN-9300-170
Whole blood (< 200 mL) supplied in 96 deepwell plate
GEN-9300-600
FTA cards or punches supplied in 96-well plate - per plate
* Yield ca. 20 - 30 μg / mL blood
Animal blood
| Part no. | Product description | UoM |
| --- | --- | --- |
| GEN-9300-450 | Bird blood < 10μL | 96-deepwell plate |
| GEN-9300-140 | Bird blood any volume - manual | Individual tube |
| GEN-9300-600 | FTA cards or punches supplied in 96-well plate - per plate | 96-well plate |
Human tissue
| Part no. | Product description |
| --- | --- |
| GEN-9300-210 | DNA extraction service - Buffy Coat samples <200μL -supplied in 96 deep well plate |
| GEN-9300-220 | Buffy coat samples (any volume) |
| GEN-9300-221 | DNA extraction service - Buffy Coat samples any volume- >500 tubes |
| GEN-9300-222 | DNA extraction service - Buffy Coat samples any volume- > 1000 tubes |
| GEN-9300-223 | DNA extraction service - Buffy Coat samples any volume- >2000 tubes |
| GEN-9300-320 | DNA extraction service - Saliva (oragene) <4mL – yield ca. 30 - 200 ug |
| GEN-9300-321 | DNA extraction service - Saliva (oragene) <4ml - yield ca.30 - 200 ug - > 500 tubes |
| GEN-9300-322 | DNA extraction service - Saliva (oragene) <4ml – yield ca. 30 - 200 ug - > 1,000 tubes |
| GEN-9300-323 | DNA extraction service - Saliva (oragene) <4ml – yield ca. 30 - 200 ug - > 2,000 tubes |
| GEN-9300-330 | DNA extraction service - Saliva (oragene) <200ul per sample supplied in 96 well plate |
| GEN-9300-331 | DNA extraction service - Saliva (oragene) <200ul per sample supplied in 96 well plate - 8-15 plates - per plate |
| GEN-9300-332 | DNA extraction service - Saliva (oragene) <200ul per sample supplied in 96 well plate - 16 or more plates – per plate |
| GEN-9300-340 | Buccal swab (whole sample) |
| GEN-9300-341 | DNA extraction service - Buccal Swab whole sample - > 500 tubes |
| GEN-9300-342 | DNA extraction service - Buccal Swab whole sample - > 1,000 tubes |
| GEN-9300-343 | DNA extraction service - Buccal Swab whole sample - > 2,000 tubes |
| GEN-9300-350 | Buccal swab (<200 µL per sample) supplied in 96 well plate - per plate |
Animal tissue
| Part no. | Product description |
| --- | --- |
| GEN-9300-410 | Animal tissue supplied in a 96-well plate - per plate |
Plant material
| Part no. | Product description |
| --- | --- |
| GEN-9300-New | Complete plant genotyping service package - Plant sample collection kit + DNA extraction + Assay development + Genotyping |
| GEN-9300-500 | DNA extraction service - Plant tissue supplied in 96-well plate - for KASP genotyping - 1 to 4 plates |
| GEN-9300-511 | DNA extraction service - Plant tissue supplied in 96 well plate- for NGS- with required RNAse treatment - 1 to 4 plates |
| GEN-9300-560 | DNA extraction service - Plant tissue individual sample manual for NGS and Sanger only, suggested for pilots priced per sample |
| GEN-9370-001 | Plant sample collection kit |
Forensic
| Part no. | Product description |
| --- | --- |
| GEN-9300-700 | Forensic samples manual |
Cell culture
| Part no. | Product description |
| --- | --- |
| GEN-9300-810 | Cell cultures |
Plasmid
Part no.
Product description
GEN-9300-820
Plasmid samples (< 1 mL bacterial culture suspension/pellet) - automated**
**Yield 1 - 10 μg depending on the copy number