Oligos for in vitro diagnostics
Let our established experience be an asset in your in vitro diagnostic (IVD) development process. LGC, Biosearch Technologies can satisfy almost any oligo modification and special manufacturing demands with high-quality oligonucleotide components for your next IVD.

Developing an in vitro diagnostic? Let's walk through your core needs together.

learn more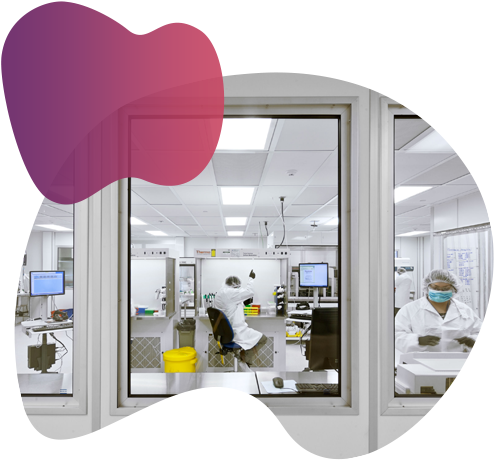 What can you expect from Biosearch Technologies?
Take advantage of our established expertise to bring your IVD test to market. Our ISO 13485-certified, modular manufacturing platform supports a seamless transition from R&D product development to commercial scale-up.

Cut out middlemen costs with our vertically integrated manufacturing operations, where we synthesise our dyes, quenchers, and controlled pore glass (CPG) solid supports in-house. This also shortens turnaround time so you can bring your IVD to market quickly. You'll also have access to the widest selection of nucleic acid chemistries for modifications and specialty synthesis reagents.

Our rigorous Quality Management System (QMS) grants full traceability of manufacture with batch records to confirm lot-to-lot consistency and purification standards meticulously assessed for quality assurance and control.

Request a free consultation by filling out the form below so we can learn more about your needs.
Let's get started
As a leader in custom oligo design and manufacturing for in vitro diagnostics, Biosearch Technologies' Commercial Services supplies businesses at all stages of product development, from design through to commercialisation.

We are happy to consult if you need to source custom, 21 CFR Part 820 probes, primers and other oligos.

We look forward to hearing more about your project. Please fill out the form below and a representative will contact you shortly.